Governing Body
Local Governance at Unity Schools Partnership
The UnitySP Trust Board, through the Articles of Association, has committed to Local Governing Bodies to work in partnership with the Executive and Leadership Teams to fulfil the three core responsibilities of Governance.
These are:
Holding the headteacher to account for the educational performance of the school and its pupils;
Ensuring clarity of vision, ethos and strategic direction;
Overseeing the financial performance of the school and making sure its money is well spent.
We have married these to our Governance Charter and our Scheme of Delegation. These documents, together with the USP Handbook for Local Governance, clearly set out the role and responsibilities of our Local Governing Bodies (LGBs). You can access these documents from the links below or directly from the Unity Schools Partnership website.
---
Our Governing Body
The Chair of Governors at Sybil Andrews Academy is Paul Jay.
He can be contacted via PJay@sybilandrewsacademy.co.uk or by writing to:
Mr Paul Jay
c/o Sybil Andrews Academy
Rougham Tower Avenue
Bury St Edmunds
Suffolk
IP32 7QB
Our Governors
Name
Type
Term From
Term To
Roles
Pecuniary Interests
19/20 Meeting Attendance
Mr Joe Benford
Community
01 Feb 2021
31 Jan 2025
Site
H&S
Nil
n/a
Mrs Carol Bradley
Community
02 Jul 2020
01 Jul 2024
Pupil Premium
Nil
5/6
Mrs Donna Crake
Parent
06 Feb 2020
05 Feb 2024
Careers
Nil
1/6
Mr Nick Froy
Executive Headteacher
Personal Development
Chris Handley
Staff
06 Feb 2020
05 Feb 2024
Nil
4/6
Mr Paul Jay
Community
21 Nov 2019
20 Nov 2023
Chair
Leadership
Staff Survey
Nil
5/6
Mr Adrian Jordan
Community
06 Feb 2020
05 Feb 2024
ViceChair
Safeguarding
Finance
Governor Abbots Green
4/6
Miss Trenica King
Head
Teacher
Headteacher
6/6
Mrs Angela Whatley
Community governor
02 Jul 2020
01 Jul 2024
SEN
Email
Hard Copies
Employed as Partnership Director by SENDAT
5/6

Ms
Natalie
Heath
Community governor
20
Sept
2021
29
Sept
2025
Teaching Learning
ECT
Reading
Mr Stephen Astley
Governor
23 July 21
Information about our Governing Body is also available from the Government Website Get Information About Schools.
---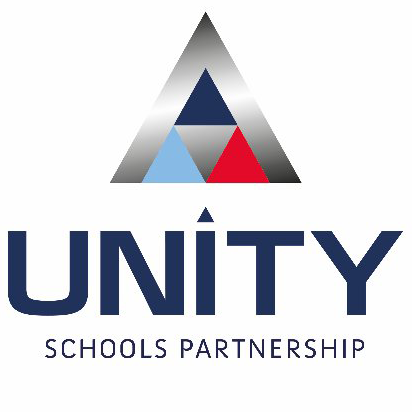 Unity Schools Partnership
We are proud to be part of the Unity Schools Partnership.
The Unity Schools Partnership is a partnership of schools located on the Suffolk, Essex and Cambridgeshire borders. We share the same values, face similar issues and are geographically close enough to support and challenge each other.
Unity Schools Partnership is a charitable company limited by guarantee and registered in England and Wales with company number 07400386.
The registered office is at Unity Schools Partnership, Park Road, Haverhill, Suffolk, CB9 7YD.
For funding agreements, articles, accounts, and other detailed governance arrangements please click on the link below.
Further information
Please click on the attachment links to access more information.