KS4 Performance Data
| Performance Indicator | 2019 | 2020 | 2021 |
| --- | --- | --- | --- |
| Progress 8 | 0.07 | n/a | n/a |
| Average attainment 8 score per student | 40.9 | 47 | 47 |
| % students achieving a strong pass (grade 5 or above) in English and Maths | 35 | 42 | 40 |
| % students achieving a standard pass (grade 4 or above) in English and Maths | 54 | 70 | 67 |
| % students entering the Ebacc | 76 | 70 | 82 |
| % achieving grade 5 or above in Ebacc | 19 | 30 | 28 |
| % achieving a grade 4 or above in Ebacc | 29 | 46 | 42 |
| % staying in education or employment | 98 | 100 | 100 |
Ofsted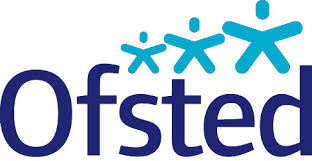 Please click on the button above to view our latest Ofsted Report.
---
Compare Our Performance
The above link will take you to the Department of Education's Performance tables and you can see how our school compares within our County and nationally.
---
Financial Benchmarking
You can view your school or academy trust's financial data, see how it compares with others and use the information to establish relationships with other schools or multi-academy trusts.
---
We take a look back at past GCSE results days…
August 2020
The headteacher of Sybil Andrews Academy has said she is "extremely proud" of students after they picked up their GCSE results.
Trenica King said: "I am delighted to see our students and celebrate their results with them.
"I am also relieved that students have received the higher of either the Centre Assessed Grade or standardised grade as I consider this best represents their achievements.
"I have been extremely proud of how our Year 11 students have coped with this situation and the hard work they have put into their studies prior to lockdown. I wish them all the best in the future".
"Students have had a long wait for the results and were finally able to reflect on what they have achieved and focus for their next steps in education or training.
"This has been a very difficult time for our Year 11 students and we pay testament to their hard work and effort which has resulted in the grades they have been awarded these grades.
"We hope that all our students will keep in touch and join us for our Awards Evening in December."
---
Students and staff at Sybil Andrews Academy are celebrating their first ever set of GCSE results that place them amongst the highest performing group of similar schools in the country.
The Bury St Edmunds school has reported that more than 10% of students achieved a grade 9 while 54% of our learners achieved a "Standard Pass" in both English and Maths – equivalent to an A*-C grade.
These results place the school within the top 20% of similar schools across the country and the Strong Pass measure in English and Maths places Sybil Andrews in the top 5% of similar schools nationally.
Headteacher Trenica King said: "These results are a real testament to the determination, resilience and aspirations of our students and staff and to the support of our parent body.
"Starting at a new school is always a challenge and so it is so pleasing that Sybil Andrews has achieved so much for the great students in this year group. I would like to take this opportunity to thank everyone involved in this wonderful set of results."
Notable achievements include Hannah Walker who achieved five Grade 9s and four Grade 8s, Caitlin McKay who achieved 4 Grade 9s; Lily Genner and Megan Crow who each achieved 3 Grade 9s and Tyler Logan and Josh Kelly who also achieved 2 Grade 9s.
Ms King added: "All of the staff hope that our Year 11 students will come back and visit the fantastic new block that opens for the start of the new term and join us at our awards evening in November to celebrate their successes.
"We know that this has been a fantastic start to our journey to be the outstanding school we all want. We will, as always, look to build upon this success and strive to provide the first-class education that our students deserve."
Hannah Walker was given an early birthday present after achieving five Grade 9s and four Grade 8s in her GCSEs.
Hannah turns 16 next week and is one of the youngest students to pick up her results from Sybil Andrews Academy.
She said: "My main emotion at the moment is one of relief. I set myself high expectations so I am pleased with the grades I got. It has been a nervous wait, especially over the last week, but I am now looking forward to taking my A-levels.
"It has been special being one of the first students at Sybil Andrews Academy. Because we were the first, I think we have all bonded. I have loved my time at the school."